Simply the best
Mid Iowa has been providing the finest Refuse and Sewer Equipment for over 47 years. We back these products up with our legendary after the sale support. If you are looking for the best the industry has to offer in both equipment and service, then look no further. Give Mid-Iowa a call today.
Contact Us
Refuse and Sewer Equipment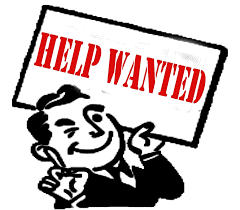 Mid-Iowa Solid Waste Equipment Company is the premier supplier of Refuse and Sewer Equipment in Iowa and Nebraska. We take great pride in representing the worlds best names in the business. Names such as Tymco, IBAK, Loadmaster, Enz Nozzles, Mongoose, Sani-Tech, Ameri-Kan, Sewer Equipment Co.of America, Cascade Cart, Perkins Lifter, Bayne Lifter, REM Recycling Equipment, RAMVAC and Marathon Compactors.
Since 1975, Mid-Iowa has developed a team of products and personnel to offer our customers uncompromised excellence. We pride ourselves in offering the very best Waste Handling and Collection products and service without exception.
We also specialize in the design and delivery of customized solutions to meet your special needs. We think "out of the box" so you don't end up with one of those compromise systems that are common with so many equipment "sales" organizations.
Mid-Iowa is your total solution provider which means we are capable of designing, engineering, delivering, installing and maintaining the ideal equipment solution for your city or business.
Having excellent products and a knowledgeable sales staff is just the tip of the iceberg. Service is the main key to our success. No matter what brand product you have or where you bought it, we can offer you the best in Parts and Service. We have an extensive inventory of parts for not only the brands that we represent, but most all others too. Our service Technicians are factory trained and are available to come to you in fully stocked "Mobile Service Centers".
If you need an innovative solution to an Environmental problem, if you would like to find out if there is a better way to Collect it, Process it, Contain it, Pump it, Haul it, Compact it, Recycle it, Store it, Convey it, Bale it, Destroy it, Transport it, Sweep it or whatever your needs may be, drop us a note and let us help dispose of your waste handling problems.
At Mid-Iowa we know our customers are looking for more tha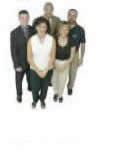 n just a piece of equipment or service, they're choosing our people as well. We understand that our employees are a major factor and one of the reasons that make our company better than the competitors. We work to hire the best people to fill these needs. Check out our career opportunities.
Mid-Iowa Solid Waste Equipment Company
5105 N.W. Beaver Drive
Johnston, IA 50131
Phone: (515) 276-3352
Toll-Free: (800) REFUSE-1 (733-8731)
Fax: (515) 276-2976
The first line we jetted with the ENZ Bulldog nozzle, we were jetting the line every 3 to 4 months. After jetting we didn't jet it for 9 months. It does a better job of cleaning the main than anything else we have. Best nozzle we ever bought!
We have to rely on great equipment for 24 hour services we provide. Our Sewer Equipment Company of America Jet Trailers are always dependable and we've been using them for years. We've owned other brands of Jet cleaning units  Since 1935. Sewer Equipment Company products have always exceeded them all with almost no maintenance. Best investment in equipment we've made.
We, at Sioux Center, are very impressed with the ENZ "Bulldog" nozzle. We have a lot more water pressure and cleaning capability than we have ever had in the past. We can now clean some sewer mains that we were unable to do in the past, and we would have had to hire someone else to do the work for us.
Need Assistance from our Parts, Sales or Service Department ?
Parts, service and sales information is just a couple clicks away. Let us take care of your equipment and service needs including scheduling our 5-star service. If you would prefer to talk to someone on the phone, give us a call at (515) 276-3352