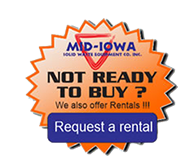 Mid-Iowa proudly presents the Sewer Equipment Company of America Model 900 ECO Combination Jet/Vac Truck.
If you are not ready to purchase, contact us about a rental today.

Contact Us
Rental Info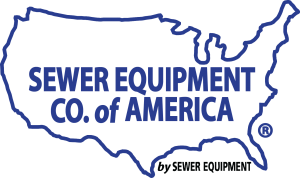 The Engineers at Sewer Equipment Co. have come up with an innovative way to turn on the water pump without a computer. It is called a switch and it's the same method we use to turn on the vacuum system. No computer. No transfer case. No transmission mounted PTO. Just put the chassis in NEUTRAL, set the parking brake and get ready to work. Flip the switch and the water pump is on. Flip another switch and the vacuum is on. (seriously, no computer or monitor or display required) Everything you want to clean your pipes just by flipping the switch. Brilliant ehh ?
There's a lot more about this truck that you will love. Amazing innovations that will simplify your job.
Call us or email us today. We would love to show you how easy it really is to maintain your sewer system.
If you are in Iowa or Nebraska, call your Friends at Mid-Iowa to arrange a Demonstration today and let us show you what a Sewer Equipment 900 ECO can do for you ! 1-800-733-8731 or contact us at [email protected]