THE LOGIC
We all learned the basic principle in our younger days. When the trash basket appears full, some energetic stomping lets you put in a lot more trash before it has to be emptied. Simple.
Intelligent trash handling on nearly any scale depends on the same principle. The human foot is replaced with the hydraulic ram, but the effect is the same. More trash in less space. Less hauling.
In the industry, that's called trash compacting, and the potential for cost savings in reduced haulage is obvious. Yet it's just the beginning.
A trash compacting or recycling system also typically saves space a premium commodity at most commercial and industrial sites. And because it is basically a closed system, it can eliminate pilferage and security problems, reduce or eliminate rodent and insect infestation, discou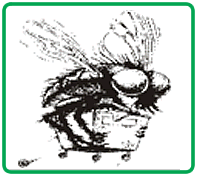 rage vandalism and generally clean up the place.
Those are a lot of important fringe benefits for something that's probably going to save you money anyway.
If one or more of these fringe benefits seem particularly important to your operation, you should know that Mid-Iowa designs systems around your specific needs.
THE SCIENCE
On the average, eighty percent of trash is air. Compacting can reduce it to less than a forth of its original bulk. Much of the material you are sending to the landfill may also be recyclable.
The compacting tool is a hydraulic ram generating as much as 60 tons of force. Very few things which would be considered waste can stand up to that force. Without laboring over detail, that is the basic science of trash compacting.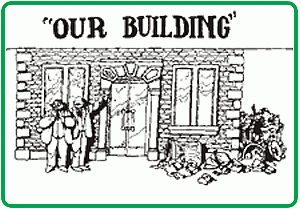 The science of trash management is a bit more complex. How will the compactor or baler be loaded? Will it be chute fed, conveyor fed, batch fed from forklifts or an in plant cart system. Is security a consideration? Is there a problem with liquids? What is the optimum container size?
In addition to differing container sizes and ram pressures, compacting options include completely unitized compactors and containers which provide a liquid tight enclosure to handle high liquid wastes.
But the element of science is more than skin deep. An efficient installation must take into consideration such factors as average refuse size and density, spring back factors and peak loading periods. Every new installation applies a good measure of the wisdom of past experience.
THE SOURCE
Mid-Iowa Solid Waste Equipment Co.,Inc. has been providing and servicing commercial and industrial waste reduction equipment since 1975. We treat trash management as an integral part of any company's operations, subject to the same considerations of efficiency, depend
ability, economy and public scrutiny. As in other business areas, true savings are usually realized through good planning, rather than cutting corners.
The process begins with our no obligation survey and consultation. We will address markets for recyclables, projected local landfill rates, current hauling charges, in plant routing of trash, labor currently involved and floor space required.
Handling solutions may involve equipment recommendations for which Mid-Iowa is uniquely qualified. In fact, many pieces of equipment currently in use are Mid-Iowa designs, based on over three decades of experience in a relatively young industry. These designs offer significant advantages over equipment which may appear similar.
For economy, efficiency, security, sanitation, appearance: For the greatest benefit from effective trash management, Mid-Iowa is the source.
If you are in Iowa or Nebraska, call your Friends at Mid-Iowa for more information. 1-800-733-8731 or contact your sales department at [email protected]